Over 25 Years in the Industry
Lead.

Make a Difference. Build a Better Future.
Beginning as the self-performing provider for Quandel Construction Group, LLC, Performance Construction has evolved over the years as a general contracting and subcontracting company specializing in heavy civil, concrete, dams, water/wastewater treatment plants, bridges, and site work.
Our longevity is built on safety, integrity, exceptional services, commitment to excellence, and a focus on team. We strive to be a resource to our clients and industry leaders in performance and safety for the built environment. We do not just build buildings. We build relationships, manage risk, and deliver some of the area's most impactful construction projects. As your trusted advocate, we accomplish this through teamwork, communication, and relationships based on respect and trust. At Performance Construction, our purpose is to lead, make a difference, and build a better future.
Our operations are independent of our parent company, Quandel Enterprises, LLC.  We have a trade agreement with various carpenter, laborer, operator, and millwright unions. At any given time, we have 50 to 125 tradesmen performing work for our clients. We also employ a general superintendent of field operations who oversees our staff of superintendents and foremen leading the projects.
Construction Leaders
Since 1995
Performance Construction's goal is the same today as it was when we founded the company in 1995, to be the premier construction services provider, who offers high performing teams, and who delivers operational excellence through our time-tested processes.
Our core purpose and values are the foundation for our success and the compass that guides us.
Our longevity is built on safety, integrity, exceptional services, commitment to excellence, and a focus on team.
Performance Construction is formed to provide self-performing services for Quandel Construction Group.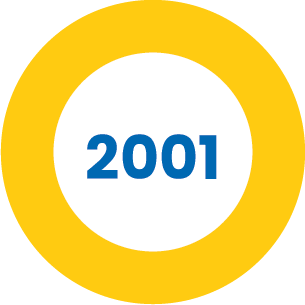 Quandel Construction Services changes company name to Performance Construction Services, Inc.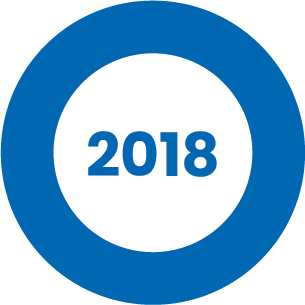 ​Performance Construction Services, Inc. purchased Susquehanna Supply Company.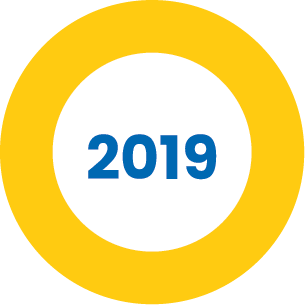 Jerome Urban becomes president and chief executive officer of Performance Construction Services, Inc.
Performance Construction Services, Inc. merges with Susquehanna Supply Company to become Performance Construction Company.
Construction Leadership Since 1995
Experienced

Professionals
Strong leadership serves as a building block for all our operations.​ At Performance Construction, our staff is our greatest asset. We know that our success and, ultimately, the success of your project, relies on our employees. We understand that you place your trust in us to build your project because of our staff's qualifications, experience, and knowledge in delivering construction solutions. Each of our project managers are required to have 10-hour OSHA training. Additionally, our superintendents must have 30-hour OSHA training every five years.
Safety: First. Last.
Always!
We are committed to construction safety. It is a commitment and the first core value that we have built into our culture. This commitment begins with the philosophy of "Safety First" in everything we do.  We mean it when we say, "Safety: First. Last. Always!". We are dedicated to centering each construction phase on resident, staff, visitor, and employee safety. Safety guides our processes, planning, and approach to each project.
At Performance Construction, our standards are guided by our core values that define our commitment to providing a safe work environment supported by policies that meet or exceed federal, state, and local laws. We are constantly thinking about ways to work safely. We define success in safety when every employee on every project site can return home to their families safely.
Continue Reading
Our safety program is integrated into our culture and on our job sites through training, education, and going beyond industry standards. We make an industry-wide effort to train our colleagues to prevent any worker in the industry from suffering an injury. We provide on-site training for various hazards that workers may encounter, including job safety analysis, OSHA 10- and 30-hour training for construction and general industry (500 & 501), and even confined space, excavation, fall protection, and equipment operating training. We are vigilant in inviting OSHA consultants and private safety consultants to survey our safety program and provide feedback to keep every single site an injury-free zone.
Our construction team personnel are certified in First Aid, CPR, AED, and OSHA 10-hour at a minimum. Each year, our team members complete additional safety training to enhance their knowledge of project-specific challenges. We also have a Text Observation Process (TOP) program used for superintendents and project managers to report Safety Observations easily and Near Misses and corrective actions in real-time from an app on their phones. Safety Talks are presented every week and shared with subcontractors. We also have a subcontractor prequalification process to review subcontractors' safety process and financials. We believe in the importance of regular safety inspections and weekly jobsite inspections. Year after year, we maintain our EMR rating well below the industry average of 1.00.
Our most important asset is our people.  We consider every individual in our offices and on a job site our company's responsibility. Employee safety not only affects what happens on the job; it also affects the personal lives of our workers and the people they love.
We Believe In
Steadfast Integrity
Our team is held to an ethical standard. We believe in healthy, long-term relationships based on clear communication and transparency – we do not just "talk the talk." We tailor our services to you. When you are looking for a construction partner, it can often be confusing as to what services are the best fit for your project. We have a reputation for working with you to find construction solutions that align with your goals and ultimately provide the greatest value.
For project owners, there is a lot at stake – money, time, reputations, and the future of your business. We work as your advocate, so you can focus on your business, knowing that we are guiding the design and construction process. Open communication, defining expectations, and a transparent process help you see what is going on each step of the way.
We have been self-performing heavy civil, concrete, site work, and construction services as both a general contractor and subcontractor since 1995 for bridges, dams, building foundations, and water/wastewater treatment plants.
Stay In the Know For All Things
Performance
Since 1995, Performance Construction has built a reputation on customer services, quality construction, and community involvement in the Mid-Atlantic marketplace. Check back often for our latest news, Safety Talks, and project updates.
A Strong Foundation Begins with Performance Construction
Whether as a general contractor or a subcontractor, we bid to build. Performance Construction is comprised of working professionals, and since 1995, we have completed large commercial and industrial projects throughout the Mid-Atlantic region. Led by an experienced team of superintendents, project managers, and skilled tradesmen, we can lead or partner with industry-leading builders and contractors to deliver quality construction.
Our clients rely on us as a trusted advisor and an extension of their team to help them achieve their project objectives without compromising their vision. We strive to earn your trust every day, and we pride ourselves on partnerships and our growing list of repeat customers. Our success is defined by the long-lasting relationship we share with our clients long after the project is complete.
We treat each project as our most important job. An executive of the company is personally involved with every project we undertake to address our clients' interests effectively, ethically, and economically. Because our approach is comprehensive, each project is managed with the maximum combination of experience, technical knowledge, and management representation, regardless of scale, schedule, or complexity. From building foundations to bridges to water/wastewater treatment plants, Performance Construction has the resources to construct clients' most demanding projects.
From bridges and dams to water/wastewater treatment plants, we have the resources to construct your most demanding projects.
Bridges
As a bridge contractor, we understand how to manage the challenges bridge projects present. We have experience building in environmentally sensitive terrain, over major bodies of water and existing infrastructure. Our bridge experience includes suspension, cable-stayed, cast-in-place, precast segmental, precast and flat slab, guideways, pedestrian, steel girder, and box girder.
Dams
From new construction to emergency repairs, Performance Construction is your choice for dam and hydropower construction projects. We have made dam construction a focus with dedicated crews, specialized equipment, and a safety program. Our crews have the experience and equipment necessary to work in a variety of conditions, including confined spaces and elevated workstations. We build new or replace existing structures, and complete a wide variety of concrete repairs. From mass pours to small surface repairs, our crews can place concrete in traditional concrete placement methods, precast attachments, and preplaced aggregate concrete.
Building Foundations / Structural Concrete
Concrete is the foundation of many industrial structures. It takes an experienced, capable concrete contractor with a proven track record of success to complete the job on time and within budget. We have been meeting the needs of our clients and tailoring our concrete services accordingly since 1995.
Site Preparation
Site excavation has evolved into a complex task that has the potential to disrupt a project's momentum. Our team has experience with a variety of site excavation services such as
site clearing,
site erosion and post erosion controls,
site grading,
site utilities, and
excavation and back fill for foundations.
Water / Wastewater Treatment Plants
We help clients deliver water to their communities by employing unique techniques for renovations, upgrades to existing facilities, and construction of new water and wastewater treatment plants. Because we self-perform much of the concrete, piping, and mechanical work, we can better control quality, cost, and schedule, passing those benefits on to our clients. Our team of professionals, provide knowledge of the facility and technology valuable to properly planned and executed projects.
Our understanding of plant processes and procedures, installed equipment, relationships with plant personnel, knowledge of maintenance schedules, existing SCADA and electrical systems, and an overall understanding of the inner workings of our customer's program allows our team to anticipate what owner's expect.
I would like to compliment Quandel on a job well done. Hurricane Lee flooded the entire site rendering the facility off-line and totally inoperable. The Danville WWTP was completely rebuilt electrically and mechanically within two weeks and was again compliant by all DEP and EPA standards. This was an astounding feat and could not have been accomplished without the constant presence, passion and commitment of the Quandel team. Quandel met and exceeded all of the owner's expectations. Actions speak louder than words, and the lasting impression was one of commitment and dedication to a job well done. The entire management from Quandel was easy to work with and made a difficult situation not just bearable but enjoyable. It is with great confidence that I put forward this recommendation for the Quandel Team.
Jane Graham
Danville Wastewater Treatment Plant, Danville, Pennsylvania
Pride in Our Community
As part of our Quandel Enterprises One Team approach on community involvement, we are dedicated to giving back and supporting the communities where we work, live, and build, we are committed to providing financial support, giving our time, and bringing smiles to those in need and to our community heroes. We actively support non-profit organizations committed to positively impacting our communities and aligning with our core values. Our employees volunteer with civic groups and schools, providing resources for exploration and development in the construction industry. We consider active involvement in the community a part of our business philosophy. We are proud to support several local charitable organizations making a difference in our region.
The Best Culture. The Best Benefits.
The Best People.
At Performance Construction, our employees are our greatest asset, and we treat them that way. We are dedicated to creating a workplace where professionals feel valued and empowered to succeed. From the moment an employee begins a career at Performance Construction, the opportunity for success is limitless. Performance Construction strives to give each employee the tools needed to succeed individually.
We encourage on-the-job training in two main formats. We mentor each employee as they receive new job assignments. We answer questions, provide examples, and offer support so each new task is understood and the employee is successful. We encourage participation in educational opportunities, such as webinars, conferences, and specific classes that expand our employees' skill sets.
From benefits to mentoring programs, we pride ourselves in making Performance Construction, not only a great place to work, but the best place to build a career. Our employees embrace our core purpose, and we live by our core values. Our work-hard, play-hard culture is award-winning and vital to our success.
As a leader in the construction industry, we know that the best work requires the best talent – that's why we are always looking for the best and brightest to join our team.
Performance

Construction Office
In 1995, Quandel formed Performance Construction Company to self-perform work in heavy civil. Located in Pottsville, Pennsylvania, not far from the original Minersville office, Performance Construction focuses on heavy concrete and site work for bridges, dams, water/wastewater treatment plans. Led by chief executive officer and president, Jerome Urban, Performance Construction implements innovation and technology into the industry and delivers resilient, flexible solutions that improve our clients' operations. Operational oversight is led by vice president, Eric Eichenberg.
Have questions or want to request a quote? Send us a message using this form!
Pottsville Office
A | 25 South Centre Street, Pottsville, PA 17901
P | (717) 671-9011
F | (717) 671-6998
"*" indicates required fields