Safety: First.

Last. Always.
This commitment begins with the philosophy of "Safety First" in everything we do.  We mean it when we say, "Safety: First. Last. Always!". We are dedicated to centering each construction phase on resident, staff, visitor, and employee safety. Safety guides our processes, planning, and approach to each project.
Our most important asset is our people.  We consider every individual in our offices and on a job site our company's responsibility. Employee safety not only affects what happens on the job; it also affects the personal lives of our workers and the people they love.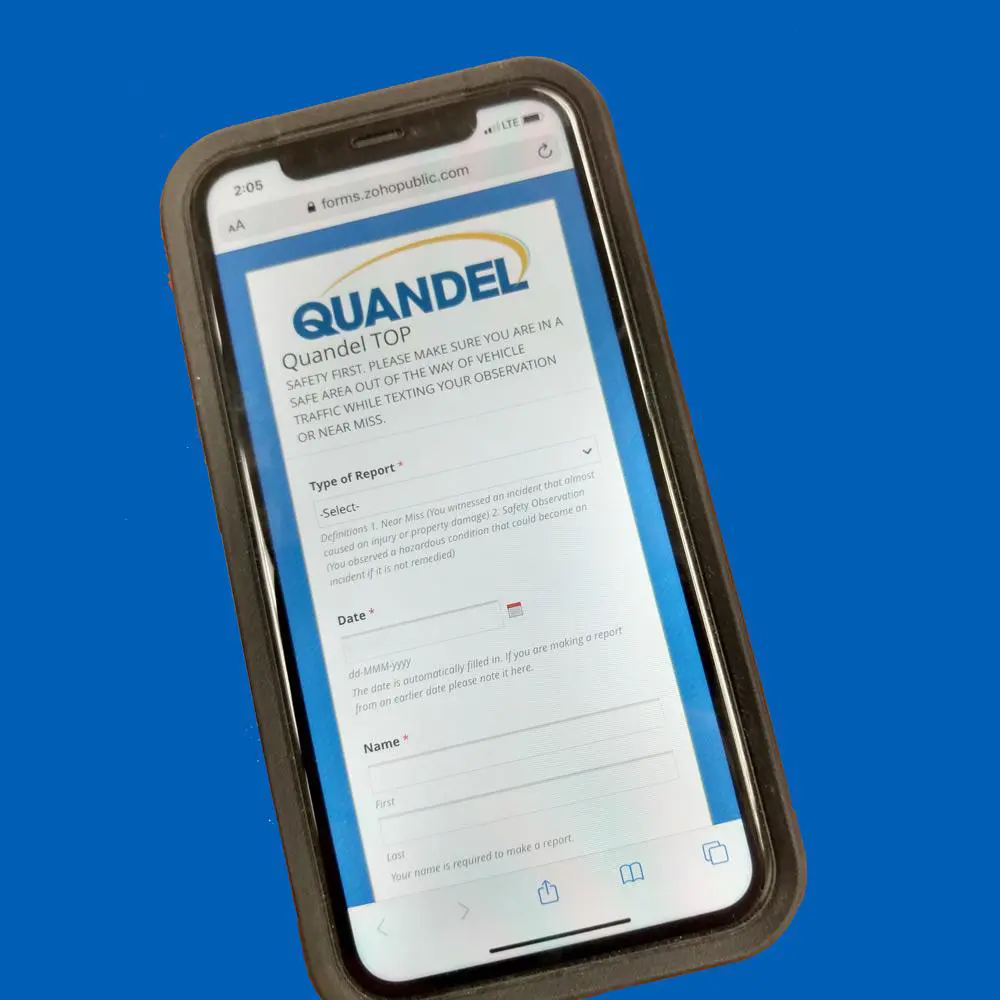 Recognition
Though we are honored to be repeat winners of numerous safety awards, safety is a corporate culture that must be promoted constantly.
2022 ASSOCIATED BUILDERS AND CONTRACTORS (ABC) SAFETY MANAGEMENT SYSTEM (STEP) AWARD
2022 ABC KEYSTONE EXCELLENCE IN CONSTRUCTION SAFETY
Zero OSHA citations for 2021. 100% commitment to safety at all times led by our safety director, Don Tracy.
2020 PBX - Pennsylvania Builders Exchange - Safety Excellence Award
2020 Keystone Contractors Association (KCA) Safety Award
2019 KCA H.B. Alexander Trophy
Safest record with zero injuries over 100,000 hours
2018 PBX Pennsylvania Builders Exchange Safety Excellence Award
2018 Millennium Captive Insurance Co., Ltd.
Lost Workday Case Rate, Total OSHA Recordable Rate, and DART Rate Below the Industry Average for NAICS Code 236220
2018 Millennium Captive Insurance Co., Ltd Outstanding safety performance
861.3 Awards Program Points
2018 KCA H.B. Alexander Trophy
Safest record with zero injuries over 100,000 hours
​Our safety program is integrated into our culture and on our job sites through training, education, and going beyond industry standards. We make an industry-wide effort to train our colleagues to prevent any worker in the industry from suffering an injury. We provide on-site training for various hazards that workers may encounter, including job safety analysis, OSHA 10- and 30-hour training for construction and general industry (500 & 501), and even confined space, excavation, fall protection, and equipment operating training. We are vigilant in inviting OSHA consultants and private safety consultants to survey our safety program and provide feedback to keep every single site an injury-free zone.
Our construction team personnel are certified in First Aid, CPR, AED, and OSHA 10-hour at a minimum. Each year, our team members complete additional safety training to enhance their knowledge of project-specific challenges. We also have a Text Observation Process (TOP) program used for superintendents and project managers to report Safety Observations easily and Near Misses and corrective actions in real-time from an app on their phones. Safety Talks are presented every week and shared with subcontractors. We also have a subcontractor prequalification process to review subcontractors' safety process and financials. We believe in the importance of regular safety inspections and weekly jobsite inspections. Year after year, we maintain our EMR rating well below the industry average of 1.00.
Safety Guides the

Process. Always.
At Quandel, our standards are guided by our core values that define our commitment to providing a safe work environment supported by policies that meet or exceed federal, state, and local laws. We are constantly thinking about ways to work safely. We define success in safety when every employee on every project site can return home to their families safely.
Safety is not merely an item on a checklist. It is a commitment and a necessity that we have carved into our building philosophy and it guides the processes, planning and approach to all of our projects.