Over 100 Years in the Industry
Lead.

Make a Difference. Build a Better Future.
Our longevity is built on safety, integrity, exceptional services, commitment to excellence, and a focus on team. We strive to be a resource to our clients and industry leaders in performance and safety for the built environment. We do not just build buildings. We build relationships, manage risk, and deliver some of the area's most impactful construction projects. As your trusted advocate, we accomplish this through teamwork, communication, and relationships based on respect and trust. At J. Vinton Schafer, our purpose is to lead, make a difference, and build a better future.
Construction Leaders
Since 1919
J. Vinton Schafer's goal is the same today as it was when we founded the company in 1919, to be the premier construction services provider, who offers high-performing teams, and who delivers operational excellence through our time-tested processes.
Our core purpose and values are the foundation for our success and the compass that guides us.
Our longevity is built on safety, integrity, exceptional services, commitment to excellence, and a focus on team.
​J. Vinton Schafer is started as a homebuilder firm.
J. Vinton Schafer enters into the industrial and government market.
James Knowles, nephew of J. Vinton, is named president and chief executive officer.
Ronald Knowles, son of James Knowles, is named president and chief executive officer.
J. Vinton Schafer becomes a wholly-owned subsidiary of Quandel Enterprises.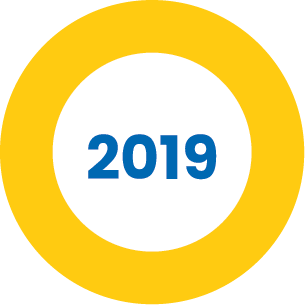 Tom Gnau is named president.
Construction Leadership Since 1919
Experienced

Professionals
Strong leadership serves as a building block for all our operations. At J. Vinton Schafer, our staff is our greatest asset. We know that our success and, ultimately, the success of your project, relies on our employees. We understand that you place your trust in us to build your project because of our staff's qualifications, experience, and knowledge in delivering construction solutions. Each of our project managers and superintendents are required to have 30-hour OSHA training every five years.
Safety: First. Last.
Always!
We are committed to construction safety. It is a commitment and the first core value that we have built into our culture. This commitment begins with the philosophy of "Safety First" in everything we do. We mean it when we say, "Safety: First. Last. Always!". We are dedicated to centering each construction phase on resident, staff, visitor, and employee safety. Safety guides our processes, planning, and approach to each project.
At J. Vinton Schafer, our standards are guided by our core values that define our commitment to providing a safe work environment supported by policies that meet or exceed federal, state, and local laws. We are constantly thinking about ways to work safely. We define success in safety when every employee on every project site can return home to their families safely.
Continue Reading
Our safety program is integrated into our culture and on our job sites through training, education, and going beyond industry standards. We make an industry-wide effort to train our colleagues to prevent any worker in the industry from suffering an injury. We provide on-site training for various hazards that workers may encounter, including job safety analysis, OSHA 10- and 30-hour training for construction and general industry (500 & 501), and even confined space, excavation, fall protection, and equipment operating training. We are vigilant in inviting OSHA consultants and private safety consultants to survey our safety program and provide feedback to keep every single site an injury-free zone.
Our construction team personnel are certified in First Aid, CPR, AED, and OSHA 10-hour at a minimum. Each year, our team members complete additional safety training to enhance their knowledge of project-specific challenges. We also have a Text Observation Process (TOP) program used for superintendents and project managers to report Safety Observations easily and Near Misses and corrective actions in real-time from an app on their phones. Safety Talks are presented every week and shared with subcontractors. We also have a subcontractor prequalification process to review subcontractors' safety process and financials. We believe in the importance of regular safety inspections and weekly job site inspections. Year after year, we can maintain our EMR rating well below the industry average of 1.00.
Our most important asset is our people. We consider every individual in our offices and on a job site our company's responsibility. Employee safety not only affects what happens on the job, it also affects the personal lives of our workers and the people they love.
We Believe In
Steadfast Integrity
Our team is held to an ethical standard. We believe in healthy, long-term relationships based on clear communication and transparency – we do not just "talk the talk." We tailor our services to you. When you are looking for a construction partner, it can often be confusing as to what services are the best fit for your project. We have a reputation for working with you to find construction solutions that align with your goals and ultimately provide the greatest value.
For project owners, there is a lot at stake – money, time, reputations, and the future of your business. We work as your advocate, so you can focus on your business, knowing that we are guiding the design and construction process. Open communication, defining expectations, and a transparent process help you see what is going on each step of the way.
We have been providing construction services since 1919, including construction management, general construction, and design-build services for the civic/government, corporate, higher education, and PK-12 education.
We lead, manage, and execute a construction project from design to building completion.
We help our clients know what to expect and when by providing a step-by-step roadmap for getting the project done.
We construct your projects on time and within budget while meeting your needs.
Many owners trust us to manage and execute projects on their behalf.
See digital models of your buildings and job sites before construction even starts.
Stay In the Know For All Things
J. Vinton Schafer
With over 100 years in operation, J Vinton Schafer has built a reputation on customer services, quality construction, and community involvement in the Maryland marketplace. Check back often for the latest news, Safety Talk, and project updates.
A Strong Foundation Begins with J. Vinton Schafer
Our clients rely on us as a trusted advisor and an extension of their team to help them achieve their project objectives without compromising their vision. We strive to earn your trust every day, and we pride ourselves on partnerships and our growing list of repeat customers. Our success is defined by the long-lasting relationship we share with our clients long after the project is complete.
We treat each project as our most important job. An executive of the company is personally involved with every project we undertake to address our clients' interests effectively, ethically, and economically. Because our approach is comprehensive, each project is managed with the maximum combination of experience, technical knowledge, and management representation, regardless of scale, schedule, or complexity. From healthcare to senior living to student housing, we have the resources to construct your most demanding projects.
From healthcare to senior living to student housing, we have the resources to construct your most demanding projects.
Civic / Government
We are committed to advancing how construction supports and fosters civic life. We build safe and welcoming buildings where citizens can grow and learn, and where they can strengthen their community ties. Our civic portfolio includes firehouses, libraries, and federal office fit outs that shape the built environment and create lasting value for the communities they serve.
Corporate
We understand the unique approach that corporate and specialty facilities require from multi-story corporate offices to mission-critical data centers. We work closely with each client to establish a vision reflecting the company's mission, culture, and current and future needs. This approach supports changing technologies, provides flexibility for growth, and enhances a corporate sense of community to attract and retain the best and brightest employees. With a hands-on approach to construction management and single-source solutions, we provide clients with confidence that their facilities will be completed on time, on budget, and to their specifications.
PK-12 Education
Every school building program sets out to achieve a mission. This mission aims to establish a foundation that enables students to gain the skills necessary to become productive and successful adults. Likewise, we realize that a winning project begins with a team approach. From planning through occupancy, we will work with you and your design professionals to refine and monitor the scope, cost, schedule, and quality of your project, which will serve the needs of your students for decades to come.
Higher Education
Just as any building needs a strong foundation, our students need a strong foundation as they advance their education. We are continually inspired by opportunities to build physical environments that enhance academic communities across the full spectrum of programs, organizational structures, and institutional missions. We are dedicated to creating dynamic, learning environments that provide opportunities for students to collaborate and inspire intellectual an physical activity and social connections. We keep current with educational trends and supplement our project experience with independent research initiatives and post-occupancy evaluations. In addition to building instructional and research spaces that are responsive and adaptable to the program needs, we also place a great deal of attention on "in-between" spaces to foster social interaction and the cultural attributes of the academic community. We realize the value of a close working relationship as we collaborate with you and the design professionals to refine and monitor program scope, cost, schedule, and quality. We construct facilities that serve the needs of your students for decades to come.
The construction team did an exceptional job from the preconstruction to closeout phases delivering the project on time and on budget.
David Brooks
Project Manager, University of Maryland, Baltimore County
They were wonderful to work with and went out of their way to ensure the end users had a voice at the table during construction.
Lori Owen
Director of Facilities and Space Planning, University of Maryland, College Park
The intentional design choices made by this outstanding team have added overall value to our school building, sometimes in unexpected ways. Our wide hallways and ramps have not only aided in the flow of traffic through our hallways, but have also been a blessing for strollers and large deliveries. Furthermore, it has provided classroom and building access to our ADA community.
Troy Todd
Principal, Hanover Hills Elementary
This team was exceptional with reliable management of all the paperwork. The fact that we have so few outstanding change orders at the end of the project is an unusual occurrence and a testament to your work ethic. Your steady demeanor was a valuable asset throughout the ups and downs of the project, and especially.
Chris Schwartz, CCM
Project Manager, Capital Projects Anne Arundel County Public Schools
I thoroughly enjoyed my time working with the team from the napkin sketch to the initial walkthrough. Their input on the design was invaluable and helped us balance the needs of the business with the esthetic we were trying to achieve.
Robert Dash
Project Manager, Bluevoyant
Dedicated to giving back and supporting the communities where we work, live, and build, we are committed to providing financial support, giving our time, and bringing smiles to those in need and to our community heroes. We actively support non-profit organizations committed to positively impacting our communities and aligning with our core values. Our employees volunteer with civic groups and schools, providing resources for exploration and development in the construction industry. We consider active involvement in the community a part of our business philosophy. We are proud to support several local charitable organizations making a difference in our region.
The Best Culture. The Best Benefits.
The Best People.
At J. Vinton Schafer, our employees are our greatest asset, and we treat them that way. We are dedicated to creating a workplace where professionals feel valued and empowered to succeed. From the moment an employee begins a career at J. Vinton Schafer, the opportunity for success is limitless. We strive to give each employee the tools needed to succeed individually.
We encourage on-the-job training in two main formats. We mentor each employee as they receive new job assignments. We answer questions, provide examples, and offer support, so each new task is understood and the employee is successful. We encourage participation in educational opportunities, such as webinars, conferences, and specific classes that expand our employees' skill sets.
From benefits to mentoring programs, we pride ourselves in making J. Vinton Schafer, not only a great place to work, but the best place to build a career. Our employees embrace our core purpose, and we live by our core values. Our work-hard, play-hard culture is award-winning and vital to our success.
As a leader in the construction industry, we know that the best work requires the best talent – that's why we are always looking for the best and brightest to join our team.
In 2010, Quandel Enterprises, LLC expanded its presence with the acquisition of J. Vinton Schafer Construction, located in Abingdon, Maryland. Led by J. Vinton Schafer's president, Tom Gnau, the Abingdon office focuses on PK-12, higher education, and corporate facilities. Our construction professionals in the Abingdon office offer a local team of project managers and superintendents who provide clients with industry expertise and complete turnkey construction management solutions. The ability of the Abingdon team to fully understand a client's needs and dedication to providing innovative solutions continues to contribute to the growth and success of both J. Vinton Schafer and our clients throughout Maryland.
Have questions or want to request a quote? Send us a message using this form!
Abingdon Office
A | 1309-Q Continental Drive, Abingdon, MD 21009
P | (410) 335-3000
F | (410) 335-6529
"*" indicates required fields